Here at A Las Vegas Medical Group each and every patient is very important to us.
We are fortunate to have many fine choices for health care in Las Vegas and we value the trust you place in us.
Executive Team
---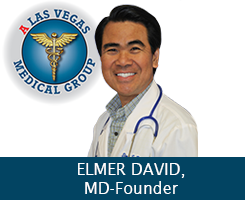 Dr. David is an American Board of Pediatrics certified Pediatrician, and a Neonatal-Perinatal Medicine Sub-Board certified Neonatologist. He completed a Pediatrics residency training under the Mt Sinai School of Medicine program in New York, and a Neonatology fellowship training at Cornell Medical Center/The New York Hospital in New York City.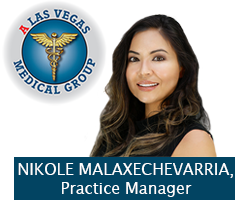 Nikole is a Las Vegas native and a graduate of the UNLV School of Allied Health.  She also holds titles of Certified Medical Assistant and Certified Medical Billing and Coding Specialist.  Her years of experience in the field of health care are a valuable asset to A Las Vegas Medical Group.  Nikole thinks of her staff as family, and strongly believes in a family environment for the practice.  She is passionate about health and fitness, and is the mother of two rescue pitbulls.  As Practice Manager, Nikole provides both guidance and support to all staff.
Providers
---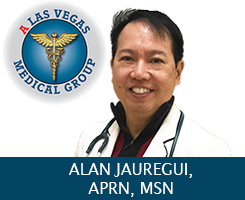 Alan Jauregui, APRN, MSN - Alan is a medical provider with 25 years of experience in the healthcare field. He graduated from University of Santo Tomas and has his Pediatric Residency at Cardinal Santos Medical Center. He pursued further studies at University of Nevada Las Vegas for his Family Nurse Practitioner degree. Dr. Alan was a practicing pediatrician in the Philippines for 10 years and has worked as a nurse practitioner for 8 years. We are proud to add his experience as a nurse educator, lecturer, clinical preceptor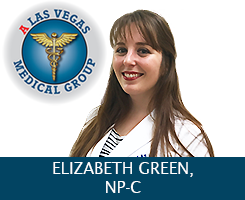 Elizabeth Green is an Acute Care Pediatric Nurse Practitioner certified by the Pediatric Nursing Certification Board (PNCB). She relocated from Cincinnati, OH and has lived in Las Vegas since 2016. Elizabeth is passionate about providing quality healthcare for children and about the profession of nursing as a whole. She is also a part time faculty at Nevada State College and works with nursing students on their critical thinking and clinical skills via high-fidelity clinical simulations. Elizabeth is a proud fur-mommy of one dog named Wilfred and two cats who think they're dogs, Boycat and Girlcat.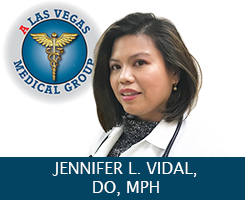 Dr. Vidal received her medical degree in 2008 from the Lake Erie College of Osteopathic Medicine in Erie, PA and holds a Masters of Public Health in Biostatistics and Epidemiology from the University of Medicine and Dentistry of New Jersey.  She completed her residency in Pediatrics in 2011 at the Children's Hospital of New Jersey at Newark Beth Israel Center in Newark, NJ and is Board Certified in Pediatrics (ACOP).  Dr. Vidal previously practiced at the Harrison Medical Group and Arlington Pediatrics in New Jersey, where in addition to private practice, she also attended well newborns at the hospital nursery and served as a school physician for both elementary and high school students in Harrison, NJ.  Her interests include personal fitness, sewing, knitting, and cooking regional Irish cuisine such as colcannon stew.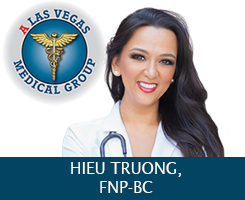 Hieu Truong is an ANCC board certified Family Nurse Practitioner (FNP-BC) and obtained her Master of Science in Nursing from the University of Nevada, Las Vegas.  Hieu's primary focus is Family Practice and she is passionate about providing quality patient-centered care for individuals throughout their lifespan.  Prior to a career as an FNP, Hieu worked as a Registered Nurse in the Las Vegas area hospitals caring for patients with medical, psychiatric, and substance abuse issues.  Hieu's hobbies are traveling, cooking, and helping others in need through volunteer work. She has volunteered in medical missions at Hospital Metropolitano in Quito, Ecuador and at Franco-Vietnamese Hospital in Ho Chi Minh City, Vietnam.  Hieu is fluent in English and Vietnamese and is welcoming new patients at this time.
Tôi rất vinh dự được chăm sóc sức khỏe cho các bệnh nhân của cộng đồng Việt tại Las Vegas, NV. Tôi hiện đang nhận bệnh nhân mới và hy vọng sẽ được chăm sóc cho bạn và gia đình bạn trong thời gian gần đây.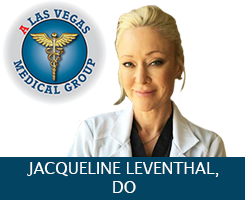 Dr. Leventhal received her medical degree from the College of Osteopathic Medicine of The Pacific in 1996. She received her residency training at the University of California San Francisco in 1999. Dr. Leventhal has over 20 years experience in hospital-based medicine and primary care Internal Medicine. Dr. Leventhal has extensive experience with the use and application of PRP (Platelet Rich Plasma) therapies. These therapies include treatment to prevent surgery of the joints and spine. They are also used for hair restoration and facial rejuvenation. Dr. Leventhal is also a National Registry of Certified Medical Examiners (NRCME) physician. As such, she is certified to perform Department of Transportation (DOT) physicals for those seeking to obtain their commercial driver's license (CDL).
Patient Care Team
---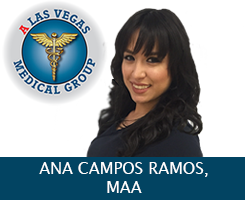 Ana is a 2014 Medical Administrative Assistant Graduate from Everest College in Henderson, Nevada. She is originally from Zacatecas, Mexico and has been in Las Vegas for the past 7 years. Ana is happy to help all of our patients, but has been invaluable in assisting with Spanish translation for non-English speaking families.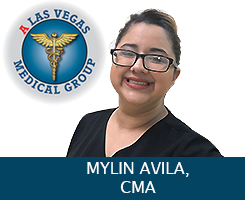 Mylin is a 2013 graduate from Everest College. She was born and raised in Las Vegas, Nevada. Mylin is fluent in English and Spanish. She is fully trained as both a back office and front office Medical Assistant. In her free time, Mylin enjoys being with her daughter and spending time with family and friends.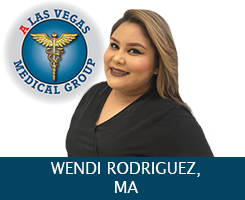 Wendi graduated from the Milan Institute in 2014. Originally from Inglewood California, Wendi moved to Las Vegas when she was nine years old. Wendi has completed her Certified Nursing Assistant coursework, and plans on taking the certification exam in the near future. Bilingual in English and Spanish, Wendi is a useful resource and is always willing to help patients and staff in any way she can.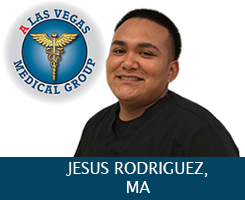 Jesus is a very pleasant employee, eager to help patients. He was born in Los Angeles California. Jesus attended school in Mexico for two years, making him fluent in Spanish. He loves to watch soccer and hang out with friends and family on his spare time. He looks forward to expanding his knowledge and pursuing a career in healthcare.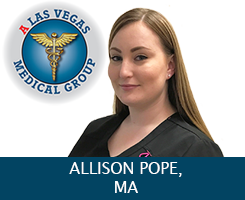 Allison graduated from Carrington College in 2017.  She was originally born and raised in Carson City, Nevada, and moved to Las Vegas when she was eight.  She enjoys working hands-on in the medical field and being able to help others.  Allison also plans to further her education in the medical field.  In her spare time she loves spending time with her son and being with her family and friends.